Book Ms. Rose for Speaking Events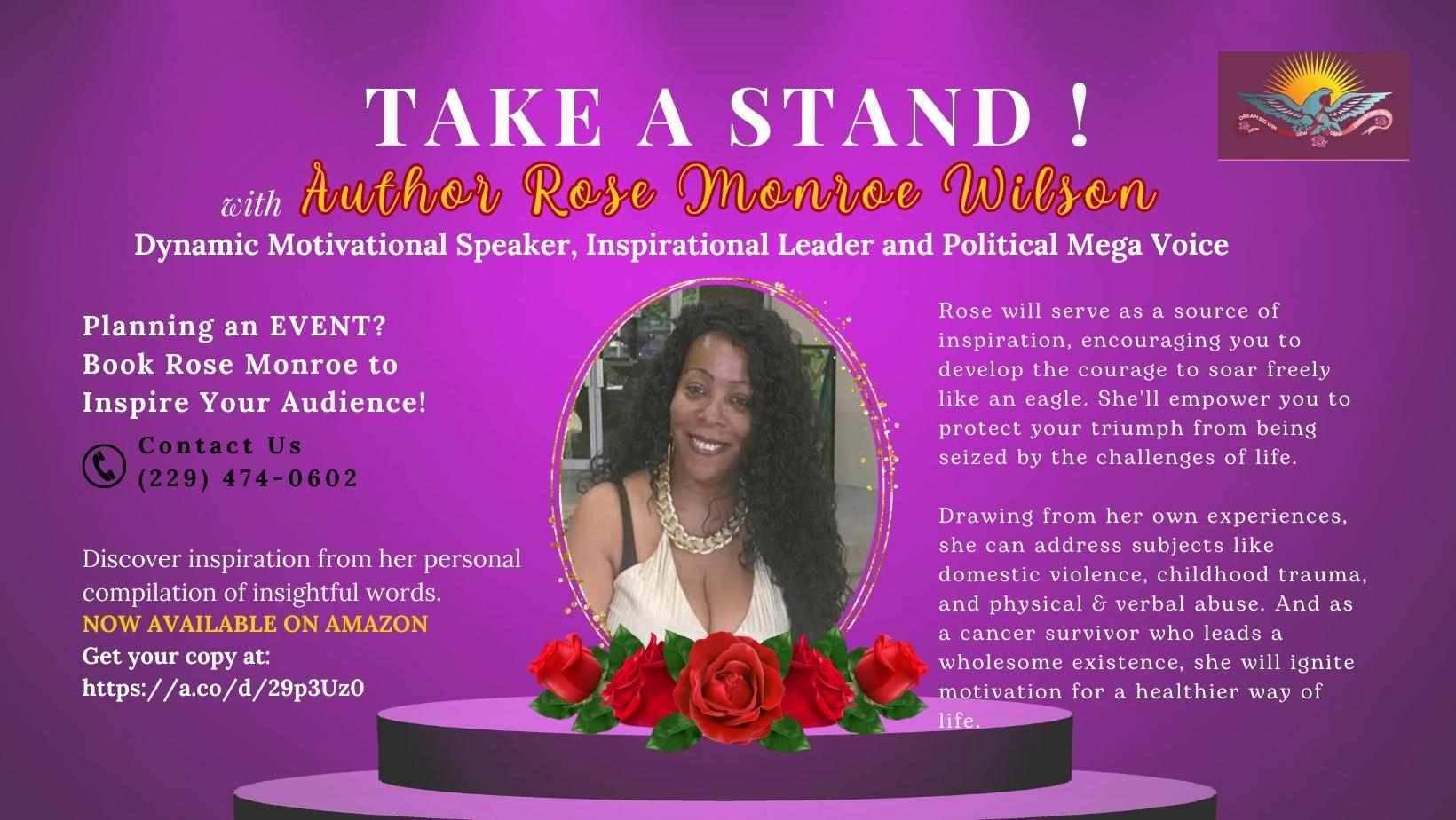 Who is Author Rose Monroe Wilson (A.K.A. MS. ROSE)?
She's a POLITICAL MEGA VOICE for: _______ Campaign.
How will she support the Candidate's Campaign? MS. ROSE will meet with the Candidate privately to discuss their political core message to reach a unified understanding of the candidate's political message. Then she will attend the candidate's political events (i.e., volunteer meetings, committee meetings, town hall meetings, fundraisers, rallies, etc...) and speak about the candidate's Political Core Message with a reverberating sound that will motivate and inspire your ordinances to GOTV. Trusting that all attendees will leave with a unified understanding of the Candidate's message and hopefully will talk with their friends and neighbors about the Candidate's message and why it is essential for them to GOTV and vote for the Candidate of their choice.